Over the past couple of weeks, we had the opportunity to assess two fire damaged houses. Since these were the first burnt houses we had calls about, we didn't really know what to expect in terms of salvageability and making an offer.
And, apparently, we are not alone. I just came across this thread today in one of my Facebook real estate investor groups and there is obviously a range of opinions:
What follows is a look at one of the houses and a little of what I learned along the way about assessing fire damaged houses.
Deal or No Deal?
We got a call from an individual that received one of our DealMachine postcards. When we drove by and took a picture of the house, we had no idea there was fire damage inside. The owner purchased the property at a tax auction three years ago as an investment property. His intention was to get into the rehab game HGTV-style. After three years of not getting anything accomplished, I think he realized that maybe this wasn't the easiest house to start with — you'll see by the pictures. Fair enough — we've been there! He also said that he has been having a tough time finding contractors after Hurricane Sally. Again — we've been ARE THERE! He said that he did have a structural analysis of the house and there were a few trusses that needed to be replaced. According to public records, he paid $6,100 and was hoping to get $30k. He said that he already had an offer of $25k, but wanted to see if we could do better. I was skeptical, but thought we could go and check it out.
Here are a bunch of pictures of the house. They aren't the best because all we had was a flashlight and some of the windows were boarded. Don't read too much into the captions because, honestly, it's hard to tell what each of the rooms were.
So, what do you think? Is this a good investment for $30k? We definitely didn't think so. This house needs a complete renovation which, off the cuff, would likely be over $100k. Considering the area and comparable properties, which we were very familiar with since we did a deal a few streets over, the numbers just wouldn't work with a purchase price of $30k. Now, if someone wanted to buy it, renovate it, and then LIVE in it as their primary residence, that might work for them. But, as an investment, it doesn't.
Which made us wonder … how in the world did he even get an offer of $25k?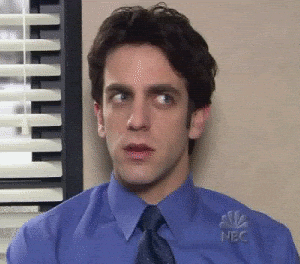 We called the seller once we got back to the car. No need to go home and run numbers first. We also knew he was getting pressure from the other company to make a decision on their offer, so we wanted to get back to him as soon as possible. Note: As we told the owner, if a company wants to do business with you, they won't give you a hard, high pressure deadline. At least, a reputable company won't. We certainly don't do business that way. The seller is in control of the deal. If they want to sell to you, they will. But, who wants to do business with someone that is pressuring them?
Well, this guy (hopefully!). We told him that we couldn't possibly beat the offer he already had of $25k and that he should take it. The most we could do would be $5k. There are a lot of unknowns and this renovation would be risky. At minimum, it would cost us ~$10k to demo the rest of the house and clear the lot, which would probably be a likely scenario. The land itself was only worth maybe $7k. I asked him if the other company even did a walk though before they made their offer, and he said no. Makes sense! That's another tactic that these companies use: make an offer site unseen only to have the seller on the hook and then once they walk the property, come back and renegotiate. Not cool.
We asked him if he knew the backstory on the fire and he said that the fire report said it started in one of the bedrooms with some sterno cans, which are used for heating pans of food on buffets.
What to Look for When Purchasing a Fire Damaged House
I didn't have time to do any research before going to see this fire damaged house, but after getting a call for a second one a week or so later, I figured it would be a good idea to know what specifics to be aware of when it comes to fire damage. The things that we look for in any house are all the same: structural/foundational issues, condition of the roof, aluminum vs. copper wiring (you want copper), plumbing leaks/materials, condition of HVAC, age of windows, cosmetic features (paint, flooring).
We had contractors meet with us at the second house and walk through it with us. One of the things that I hadn't really considered when rehabbing a house that had a fire is the smell. The smoke is pervasive and penetrating, resulting in the need to replace drywall and possibly flooring throughout to avoid any lingering smoke smell. In addition to listing the items we would typically assess for any house, this site brought up something that I hadn't considered: water/chemical damage due to putting the fire out. Things to look for are mold growth, warping of wooden parts of the interior of the house, and chemical damage to air ducts, which can affect indoor air quality. This blog post is not intended to be an exhaustive tutorial — I'm just sharing what I learned. With a renovation as extensive as the house shown in these photos, having a professional assessment is always recommended.
Advice for Selling a Fire Damaged House
According to Realtor.com, a homeowner trying to sell a fire damaged house needs to decide to either 1. repair the damage and list the house on the market or 2. sell the house as is at a discounted price.
As with all homes, making repairs and improvements before listing on the Multiple Listing Service (MLS) will guarantee you a higher sales price. However, this takes both time and money. In the case of a fire, the size of the repairs can vary substantially depending on the circumstances. Extensive rehabs can be quite an undertaking and it may make more sense for the homeowner to forgo the stress of trying to manage this themselves and simply sell the house as is. Of course, they will get a much lower price, however the insurance from the fire should at least be enough for them to pay off the mortgage and not be upside down on the house. If it's a smaller fire, the repairs may be more easily managed by a typical homeowner. Although Realtor.com suggests selling a home with a small amount of fire damage as is, I disagree. It would be worth it for a homeowner to have the damage from a smaller fire repaired because the return on investment, especially if it was in a high money area of the house such as the kitchen, would be worth the hassle. They would likely only need to hire a general contractor (or a few contractors if they want to manage the rehab themselves) to handle the repairs. A full renovation, on the other hand, may require multiple different professionals, each with their own permitting requirements to fulfill, which gets much harder to manage.
As with any house that needs extensive work, if the seller is not willing or is unable to take on the necessary home improvement projects, the easiest option is to sell the house for cash to an investor. Sometimes the ease of this transaction and getting rid of the burden is more valuable to a seller than financial gain.
Below is a *partial* walk though of the house. I ran out of space before I got to the back of the house. Fail. 🙁