TL;DR: Developing a system to be more productive in the long run really kills your productivity in the short run.
And, no offense taken if you TL;DR this. You probably have more productive things to be doing with your time, after all. This post isn't as entertaining as my last one. I mean, I can't be hilarious and entertaining ALL the time, you know? And in my very first post, I promised to record the ups and downs of our real estate journey. So, you knew what you were getting into … Take some responsibility!
Over the past few weeks, we have really gotten into the weeds working to take care of the deferred maintenance at Property #2, the quadplex, and getting our rehab of Property #1 underway. The planning phase for Property #1 is pretty much over and we were fortunate to have found a contractor that will be handling most of the management of that rehab. Property #2, however, is different in the sense that all of the units are occupied (Property #1 is vacant) and there are multiple areas that need attention, requiring different professionals.
We will give an update on both of these properties in future posts, but today I just want to share some of my struggles with developing an efficient system for documenting and tracking all of the different people I am talking to about each project with the goal of improving my time management, communication, and productivity.
In this business, Mike and I wear ALL the hats and I'm finding it really easy to get overwhelmed. Literally, it's affecting my brain on a deeper level considering I had a dream last night about a HUGE ocean wave overtaking me (but, hey, I didn't die!). I am a huge fan of organization and documentation (although, you'd never know it looking at my office) which have been critical skills to develop in my past lives. But, what I'm finding as I work through this Property #2 project is that it requires more than simply putting information into a spreadsheet.
Communication is key.
Since more than one person is now involved in my usual approach to system development, communication is everything. Miscommunication will cost us in actual dollars, as almost happened last week! So, how can Mike and I make sure we are on the same page with all that is happening? Documentation and tracking. Coming up with an easy way to document and track ALL of the different communications (phone calls, voicemails, emails, and bids/paperwork) that are coming in and going out to all of the different contractors we are working with is absolutely essential.
Well, that last part is misleading … we are still in the phase of FINDING all of the different contractors we need to work with. And this is perhaps the most trying time of a rehab. Although, I guess I don't really KNOW that this is the most trying time considering we aren't on the other side of the project yet, but I'm hopeful! lol Based on our experience with our first property, once we secured our contractors, things got a lot easier to manage.
As a real estate investor, building your team is really important.
Since we are still new to this rehab game, we haven't established that team of go-to contractors yet for the different components of rehab projects. And it's not as easy as just searching Google for plumbers, electricians, landscapers, etc. because you just don't know what you are getting. Personal recommendations are always preferred, but that doesn't mean the recommended companies will be available to take on our job at the time we need the work done. Google and Facebook reviews are also really helpful but, as a new company ourself with limited reviews, they don't tell the whole story. So, I document.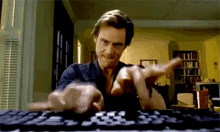 Developing My Vetting Process
I document ALL of my interactions with a company in painstaking detail from the very first phone call. I literally transcribe many of my conversations while we are on the phone, to the point where it might seem excessive. But, this is all new to me and I'm still in the phase of learning what I don't know I don't know. You, know? All of this documenting takes SO, so much valuable time, though. And that's been part of my struggle — how can I streamline this process and is it even worth it to be so detailed? Everything from the time it takes for someone to respond to an email/voicemail to the way people answer the phone is noted. My short answer is that I'm still figuring out how to streamline this process but, yes, it's worth it. The way I justify taking the time to do all of this is because it's not just about this one job — we are looking to build a database of our go-to companies that we can form relationships with and work with on future jobs as well.
First impressions are important, but they aren't everything … are they?
I dial (have I mentioned that I don't like phone calls because I'm awkward?).
Person: "Hello."
Me (confused and now hating the phone call even more): "Oh … is this XYZ Landscaping?"
That's how my first interaction went with, let's call him, Bill.
Bill answering his business number in a flat voice that almost suggested that I was inconveniencing him did NOT instill confidence in me, but I continued on with my spiel. I feel like I'm a reasonable person and although I have high standards and I feel that first impressions DO generally set the tone for what's to come, it wasn't a deal breaker. Bill might have been having a bad moment when I called and I totally get that — but, he still chose to answer the phone. Which, when contacting contractors, that's a win in and of itself.
Life in the days of 2020, and now 2021, have been trying for everyone and you never know what someone is going through at any given moment. After that first call last week, Bill called first thing Monday morning to tell me that he would be going by the property to assess the jobs we need done and would call me while there. However, I told him I probably wouldn't be able to speak with him at that time because I would be at an appointment.
He did call as promised and … I didn't answer. Now, even though I told him I might not be available when he called, he could have just as easily been frustrated with me. I'm a potential new customer not making myself available to take his call when he just called just a couple of hours earlier to give me notice that he would be contacting me at a specific time. He went out there to give a free estimate, after all, so this was costing him time. Perhaps my biggest pet peeve is having my time wasted, so I appreciate that. So, for me, it's just the whole treat-others-as-you-would-be-treated thing. I try to give people the benefit of the doubt. I sent him a text the next day letting him know I would be available if he'd like to call. He didn't, but as I am writing this post he just called again and we spoke for almost 20 minutes So, even though my very first impression of him might not have been the most positive, he might very well be the one we go with. He is definitely knowledgeable, takes his time explaining our options, follows-up, and also has a straight talk manner. I appreciate that about people.
The Productivity Paradox
To give you an idea of my struggle with time management lately, just today's one phone call with Bill took almost 20 minutes. Combine that with the time it takes to do some superficial research on a company before I even contact them (checking reviews, evaluating the pictures on their website/Facebook business page to get an idea of the quality and scope of their work), the initial call explaining the work we need done, a follow up email of a detailed Scope of Work, setting up a time for them to go out and evaluate the property, contacting tenants (if needed), and then evaluating a written bid when it comes in ….. well, that all takes a LOT of time. Now, multiply that by about 25, which is the approximate number of contractors that I have contacted and at least started this process with over the past few weeks. You can see my need to develop a system to keep all of this organized.
While I am working on streamlining my process AS I build our team, I am NOT doing marketing, accounting, follow up calls with potential sellers, website development, working on YouTube videos and social media, or writing this blog — all of which are also important. And, of course, no work is actually being done on the property yet during this research phase.
So, my efforts to develop a more productive way of doing business are significantly taking away from my business productivity.
But, just temporarily.
Choose to "waste" time now or later.
Of course, I'm not wasting time — but, it has felt like that some days when I didn't get many boxes checked off on my to-do list. You might be thinking, this is just part of doing business — stop whining! And, yes, you are right! But, when your business consists of just you and your (part-time) partner, it can be a lot to handle and time management is even more important.
I have to keep reminding myself that taking the time up front in my contractor selection process will likely save me lots of time and frustration later.
I want to be confident that I am dealing with a professional company that will take our financial investment and follow through in such a way that I will want to leave them a rave review AND use them again in the future. If they say they will be out to the property at a certain date/time to give an estimate, I'm going to see if they get it done. If they tell me that they will contact me on February 2nd before noon, that's what I am going to be looking for. The way I see it, is that if I am having to chase down people before they ever set foot on the property to begin actual work, that is not a company I will be selecting. I have heard all of the stories regarding the nightmares other investors have gone through in dealing with contractors, but I have also heard good stories. I feel like doing all of this work up front will pay off in the long run.
But, again, at least when I am in the thick of it as I am right now, I feel like it's really killing my overall productivity.
Spinning Plates
The analogy of spinning plates accurately describes my struggle. Keeping everything going and nothing crashing to the ground has been tough for me while developing my system for finding contractors and keeping track of what is happening on each property. But, regardless of what additional projects we take on, we still have basic business tasks that must be kept going. Mike's limited availability to help while he is at his W-2 job has been an extra obstacle. We do the best we can with communicating as expeditiously as possible on high priority matters and have been pretty successful so far. But, coming up with a better system than random sticky notes on computers or writing down important things on any of my six legal pads (hey, they are at least different colors!) is not a long-term way to manage effective communication between business partners and track phone conversations.
Technology to the rescue?
Need help with productivity? There are apps for that! We have been trying out different productivity software programs to help make all of this more manageable and make sure we are on the same page. All of the texts and phone calls seem to blur after a while and it's impossible to keep track without … keeping track. It's essential for us to have something online especially since we are working from different locations much of the time. We are both techy types so this approach makes sense to us.
But, finding the right program is proving to be quite a challenge. And thus, again, the paradox: spending valuable time on finding the right system to … ultimately, save valuable time.
Cost is another consideration. We, of course, would prefer a program that is free. We have SO. MANY. ACCOUNTS. right now for the various components of our business that we feel like we are being nickel and dimed to death. It all adds up and so free is preferred!
Thanks for reading. If you have any recommendations for software that you love, please let us know in the comments!